Reviews Online — Easy and Free
Probably the best way to share your experience of buying a product or service is to leave a review online. It might be helpful not only for the consumer, but also for other customers. Nowadays goods and services are getting better and better. Some companies have almost reached perfection in their services or products. Aren't these companies worthy of a positive review left in such cases? Be that as it may, in reality customers often forget to leave a review if they are happy with everything. Another case is a dissatisfied customer. Writing a bad review or just complaining becomes a matter of principle. Especially when there is an additional chance to solve the problem. Even a simple publicity of such a case is already a result. By the way, the buyer can not only leave a review, but also simply evaluate the Company by rating. It is worth noting that the rating height on the site with the most negative reviews is not a determining factor. But you should pay close attention to the reviews themselves if you are interested in the potential features of a product or service. There are several main categories of users interacting with reviews.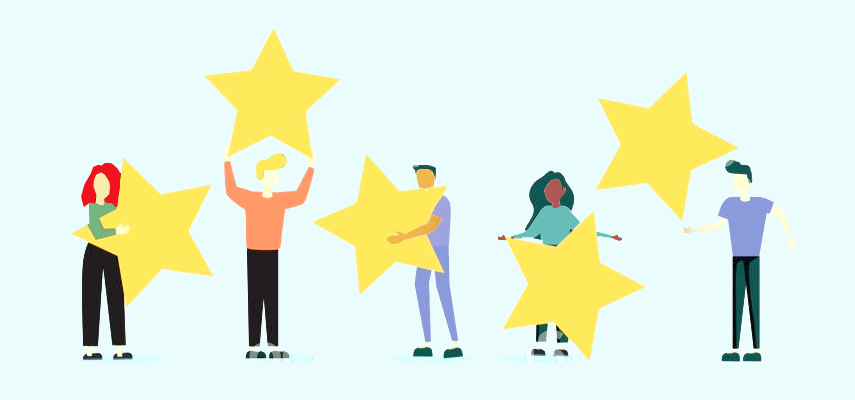 Surveys for Consumers
Such reviews are useful for their informative content. The consumer can check the Company before dealing with it. The consumer can make their own discussion about the Company, Product or result based on customer reviews. And of course – the consumer himself can consider and possibly get a useful response from the sensation. In some cases, the consumer even receives a solution to the problem – when the company cares about its image on the network and tries to solve the situation for the majority of customers. In some cases, a company representative contacts the consumer and helps to realize the situation. In such cases, the review is marked as SOLVED. Sometimes the buyer finds a solution himself or helps other Claimbo.com users to solve it.
Conclusion: using Claimbo is an advantage in almost any case for the Consumer.

Feedback for Companies
Companies receive adequate feedback. Solving conflict situations online has a very positive effect on the image on the network. When potential consumers or partners see that the Company is making efforts to improve a difficult situation, if any. In addition, Companies receive positive or almost positive reviews. Sometimes a Consumer may bring up a new idea to improve the business.
Conclusion: reviews and complaints can be useful for a company if they seeks to improve their service. When a Company is willing to devote some time to resolve several conflict situations – it's enhancing the Company's Online Image. Reviews from users will interfere with the Company if it conducts dishonest or even illegal activities.

Please check out a few useful pages: